Success Story
How Loft Design Company Grew Revenue with a 700%+ in sales
Reading time: 6 mins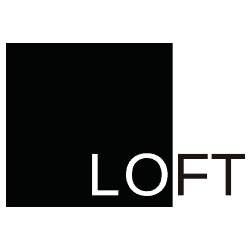 A Canadian company selling TV Stands in Canada. Manufactures five models in Europe. Designs are inspired by Scandinavian simplicity.
The Challenge
Our main challenge and goal was to grow the current amount of sales and revenue generated with little to no impact from marketing. Our initial analysis of the brand showed a high focus on branding campaigns, with a small percent of spendings going to broader audiences. This way, the brand saturated the available database of clients and was unable to grow.
Our second challenge was to assess the market – TV stands are sold by hundreds of brick and mortar giants and e-commerce stores that are widely known in Canada and the USA. Also, our products lacked an outstanding initial proposition: the offering of an extra incentive in the form of free LED lights upon the first purchase.
What is more, our analysis showed that the current website wasn't fully optimized in terms of customer journey and customer experience on mobile devices. The page's loading time lagged due to product photos that were not optimized for mobile use, carousels, and unused JavaScript pop-ups.
Moreover, Google Ads lacked any sort of results we could use for optimization, thus allowing us to use only an imported conversion from Google Analytics for transactions. Given the products' prices, competition, and usual customer journey, we knew that most of the purchases wouldn't happen right after the customer's clicking on the ad.
The Solution
Upon initial analysis, we decided to optimize current campaigns to keep the traffic and sales going, while planning on new targeting campaigns and creatives. As our client was selling up to 15 products, we decided to optimize our Google Shopping Feed using a supplement. We used a Google Sheet file that allowed us to work on the products' attributes altogether. This is a great solution, especially for small retailers that have up to 50 products. We tested new titles and description variations, and we added custom fields for product colors and IDs.
Next, we tested new ad variables and biddings for branded search campaigns that were using an older version of text ads.
Next, we rearranged the current generic search campaigns by using a more detailed structure, exact match phrases for our top picks, and broad match modified keywords to harvest the search results and look for any opportunities to stand out.
Then, we rearranged the Facebook Ad setup to clearly separate different stages of awareness and allow us to see what is driving our business's results. 
Initially, the campaigns failed to lead to the desired outcome of higher ROAS and revenue, despite having higher, more-intent traffic and a lower average cost per click. Thanks to the initial analysis, we knew that the website and product pages needed some adjustments and decided to create two different product landing pages with dedicated offers on LED lights and on discounts.
The landing pages were created with the intention to address our customers' needs – unique offers, selling propositions, client reviews, and an easy-to-follow structure that allowed the users to move on to the checkout process easier.
However, 70% of the site's traffic was coming from mobile devices, and we needed to make sure that the site was responsive and loaded easily, within seconds.
Pain Points
At first, we struggled with getting the right amount of traffic and sales. We initially focused so much on current optimization and remarketing that we lost sight of our top-of-the-funnel audience that would have been a long-term driver for acquiring clients. Sales were dropping daily, with no visible positive trends. We decided to risk and try shifting the actual spendings usage from remarketing to raising awareness of the brand and of the products for the selected audiences.
The Results
Google Ads

The Google search results were packed with shopping and search ads.
Big retailers were able to massively outbid our campaigns, so there was no way of attracting customers directly via the search-and-shop method. We decided to focus on branded keywords and long-term keywords containing product details and size fittings for TVs.
Upon the launching of Smart Shopping by Google, we decided to test it, as our standard shopping campaigns lacked capped bidding. With further optimizations and tests, within weeks, Google Campaigns started generating up to six transactions weekly, with a ROAS of over 400%. In September, campaigns performed well beyond our expectations with a ROAS of over 1000%.
Facebook Ads
With Facebook Ads, we had the best chance to target custom audiences based on our analysis and previous customer data. We knew what type of people bought the products, where they usually lived, and what they did for a living.
However, the ad account lacked the most important information: data on Facebook Pixel. We knew that, in order to grow, there was over 60% of ad spend that had to be invested in top-of-the-funnel marketing. To limit ad spendings, we tested out different image and video creatives, copies, headlines, and calls to action. In the first two weeks, we were able to determine which ads resonated with our target audiences and which made them go through to actually see the product and even buy one.
With that and with growing audiences, we were able to quickly remarket our prospects with tailored ads, based on the customers' previous page behaviors and ad engagement. We also added customer-based ads with photos of clients' products that were showcased in their homes and apartments and with their opinions of the products. With growing interest, we saw an uptick in terms of conversions week by week, and we were able to grow our weekly sales to an average of 6–7 units. 
Pandemics Reaction
As COVID-19 attacked all of the world's markets, we knew that our client would also be concerned regarding higher ad spends and, that most likely, people would be afraid to buy anything that is not necessary right now, as most of them would be on the edge of losing their jobs or stable incomes.
We initially tracked ad performance to see if there were any major changes coming in, and we emphasized on having great customer service and free, safe delivery right to the customers' doors. This was crucial as people were losing their trust when it came to socializing and meeting face to face. 
Another noteworthy aspect was that people started to spend more time indoors, paying attention to what objects and furniture surrounded them and how they lived on a daily basis. Moreover, there was no way they could buy a piece of furniture locally. This was our chance to show that there is nothing to worry about when buying products online, as we had, like pointed out before, great customer service, improved assembly documents, and free LED lights that would surely make your movie or game day much more entertaining.
More Success Stories