Google Ads: One of your best B2B lead sources
Capture Verified and Quality leads with Google Ads for B2B
With the ever changing landscape, your marketing efforts need to be in constant sync with your sales numbers. Increasing the volume of leads while maintaining cost per qualified lead is laborious. That's where we come in.
With our proprietary methods, you can spend more time growing your business and leave the nitty-gritty part to us.
Get More than a PPC setup
We'll assess your current PPC setups, client acquisitions, and fulfillment processes to deliver Results.
Get Unstuck on your Campaigns
We will initiate a full conversion tracking audit to check what's affecting your client acquisition and conversion.
Generate an immense source of B2B leads
The available targeting options allow reaching out to decision makers at the right moment.
360° Communication
Keep updated on the marketing and advertising campaigns with our bi-weekly meetings.
Honest Feedback
We keep it real by telling you both the good and the bad that is affecting your business even those not related to campaigns.
ROI-Oriented
Get the best value for your investment.
We are not only focused on your ad set ups, but we also make sure that your funnel is optimized for conversions.
We're not just ads people
We don't just look at your ads. We look at your full customer journey.
We implement behavioral tracking(™) to help us and AI make better decisions in improving ROI but also when searching for new opportunities.
This maximizes Google Ads and Facebook Ads AI potential.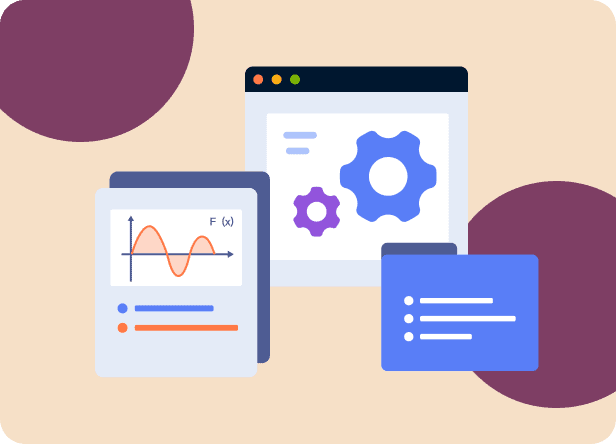 Frequently Asked Questions
Thanks to many targeting options you can run ads to people actively searching for a solution that can be similar to your offer.
Google is a great place to build your brand through its vast network of placements. Starting from Google search results, going through Youtube ads and video ads up to millions of websites participating in the Adsense system.
Google Ads are also a great place to generate leads, customer calls, and bring new website visitors.
You only pay only when a visitor interacts with your ad. Example: clicking on your ad or clicking on an ad extension to call your business.