We're looking for talented people
Join The Digital Revolution Today
Challenge what is seen as impossible. Grow with us as we grow the market.
Open Positions
eCommerce Google Ads Account Manager
If you have experience running Google Ads eCommerce accounts and you're looking to join a world-class team and work with superb clients while being completely location independent, then we might be a good fit.
Apply now
Meaningful Benefits
Surrounded by experts
Work in an international team of experts in their fields staying on the cutting edge of advertising technology and marketing knowledge.
Plan your own schedule
Fully remote, flexible hours - Plan your own schedule. No micro management. The goal for you is to make things work and not count how long it took you.
Personal development
Personal development is a highly important topic for us. We can get you all online courses you want. We also have cyclic team meetings where we discuss changes in the technology. Learn from other experts in the team, and be inspired by insights from other aspects of paid advertising
We celebrate successes together
We believe Texonica is a great place to work. But it's not only about work. Texonica's company culture is about empowerment, productivity, and fun. We work together but also share a good laugh whenever we can.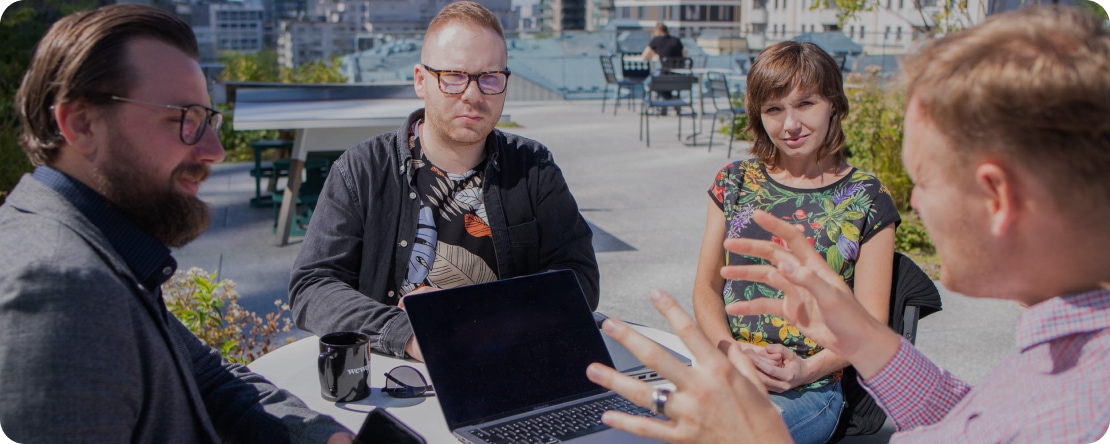 Our Team Culture
Full Transparency and collaboration with the clients and the team
We win together and we lose together. We cooperate together, we share our hurdles. We are team players cultivating real connection and transparency within the organization and the clients. We are committed to truthfulness even if we have difficult conversations with the client about what needs to be improved in their business.
Partner level commitment to client's business
Going above the expectations and treating the client's business like it's our own. Owning the results, being performance focused and helping clients improve their business through understanding the data coming from ads and analytics.
Growth mindset, being open minded, and striving for lifelong improvement
Marketing is changing rapidly. Things that worked 6 months ago, might not be performing their best today. To be constantly on top, we want to encourage constant testing and learning from each other within our team and also be proactive in searching for external insights. We are not limiting ourselves to a written-in-stone set of marketing platforms because we are here to bring the best results to our clients and testing new ideas is a part of it.
Our Hiring Process
Step 1 Apply
Our team responds to every applicant so you'll never be left out in the cold.
Step 2 Intro Call
Our team members will review your application. If your experience matches what we are looking for, we will get in touch to schedule a video chat.
The initial interview will usually be 15-30minutes long where you can ask questions about the role, Texonica, and the process.
We respect your time. We'll let you know right away if you'll proceed to the next stage.
Step 3 Technical Test
Once selected for an interview, we want to see you in action.
Your interview and task will look and feel slightly different, depending if it's a specialist role or a customer-facing role. 
All positions will include behavior, experience, and competency-based questions.
We want to ensure that you are a good fit, but more importantly, that we are a good fit for you. 
Step 4 Team interview
You'll get an opportunity to speak to multiple people from Texonica so you can get an authentic feel for how and what we are as a team.
Step 5 Receive offer and meet the team
Congratulations! If you made it this far, you are the right person for the role. We will prepare you an offer and agree on the start date.