The Ultimate Guide to Google Performance Max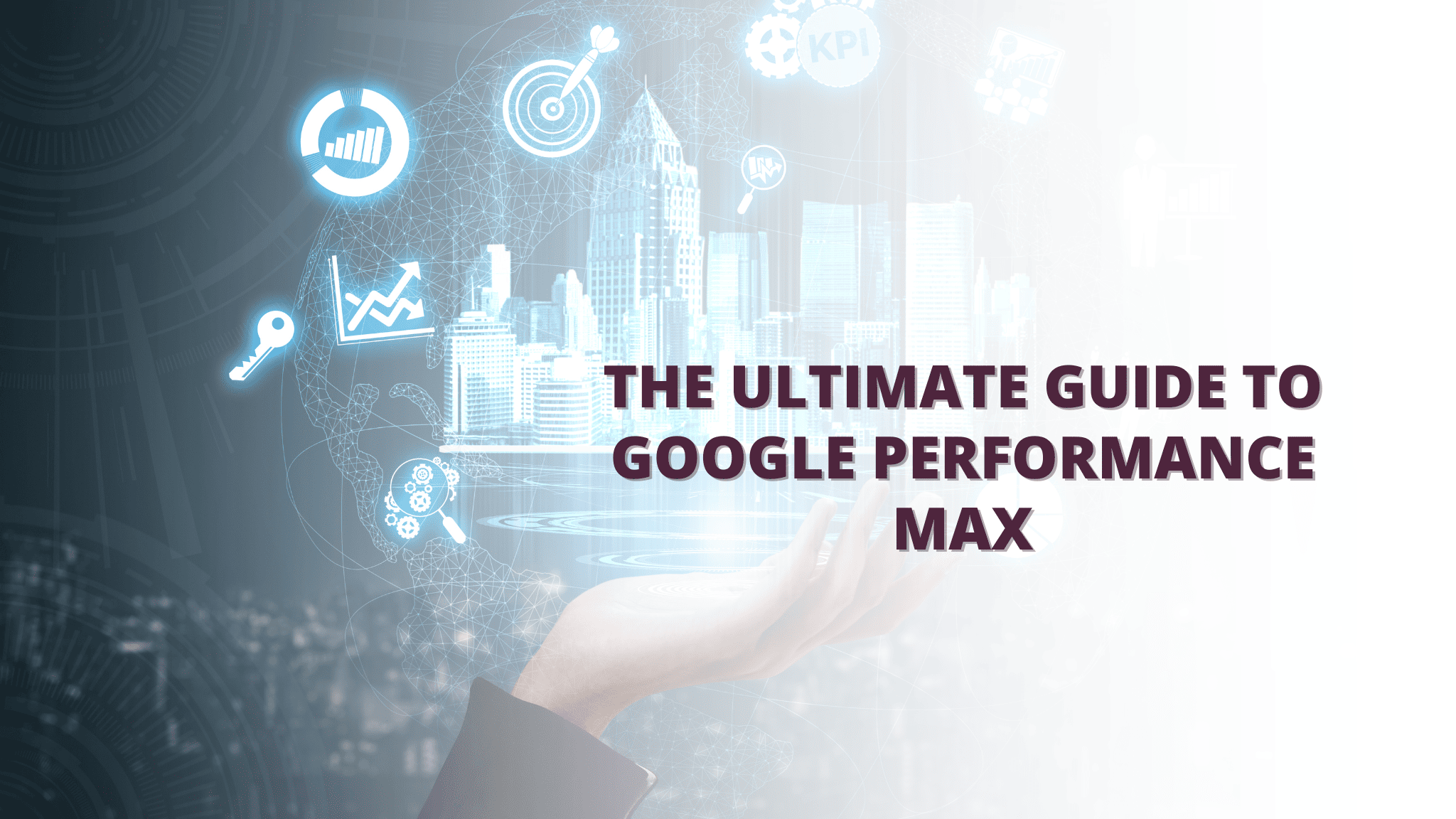 Today's blog is one that I'm particularly excited about. If you're running Ads on Google, this blog is going to change the way you do business. For those of you who've been in the game for a couple of years now and are seeing diminishing returns on your Ads' performance, this blog is for you.
Are you ready for the revolutionary Google Performance Max? This feature takes the best of what Google has to offer and rolls it into one mega-performance-optimizing tool.
We know that as a business owner, time is money. Well, with Google Performance Max, you can save both. Not only will this feature improve your campaign's performance tremendously, but it'll also save you hours of time, meaning more time for the things you love.
With Performance Max, you'll be able to serve your Ads across all networks, whether that's YouTube, search, or display. No more hopping around platforms to keep your Ads seen - Google has got you covered.
Let's dive in and talk strategy; here's everything you need to know about Google Performance Max.
1: Bid Strategies
As a business owner, you want to save money and see the best results possible - we get it! That's why Google Performance Max's unique bid strategies are essential. As a matter of fact, Google Performance Max's automated bidding is a game-changer. Thanks to Google's incredible machine learning capabilities, you can set your target performance goals, and Max will do the rest.
You can use Google's Target CPA or Maximum Conversions strategies to achieve your unique campaign goals. Still, we recommend you let Max do the heavy lifting and let him determine the most efficient bid strategy for your Ads - he won't disappoint!
2: Ad Creatives
Your Ads' creative aspects are just as important as the other backend strategies in your campaign. Ads that are visually compelling, that speak directly to your target market, will always outperform those that lack substance. Max understands this and has created a fool-proof system to help you in this area.
Google Performance Max will automatically optimize your Ad's format, ensuring that they're delivered in the most effective way that resonates with your audience. With Performance Max, you can use a multitude of creative options - brand images, blogs, and text - so your audience sees exactly what they're looking for. This feature ensures your Ads stay current, up to date, and well-performing.
3: Attribution Modeling
One of the critical features in Google Performance Max is its ability to track your Ads' success. With Attribution Modeling, you'll be able to track your Ads' performance across multiple networks and devices. This feature ensures your Ads' performance data is centralized, allowing you to make informed decisions with ease.
4: Cross-Network Optimization
We've previously mentioned that with Google Performance Max, you no longer need to hop around different advertising platforms to ensure your Ads' visibility. But that's not all - Performance Max ensures your Ads are optimized across all platforms. This means that if your Ads perform exceptionally well on Google Search, they'll be extended to other networks, such as Gmail, in a bid to reach your target audience.
5: Smart Bidding Strategies
Google Performance Max is not just limited to bid strategies; the feature includes a combination of automated systems to optimize campaign selection. This means Performance Max will choose the highest optimized Ads types for your campaign. With so many variables, it's easy to see why this feature is such a game-changer.
In conclusion, Google Performance Max is a game-changer for businesses running Ads on Google. Save time and money while significantly improving your campaign's performance. Let Max take charge with automated bidding, optimize your Ad creatives, track performance with attribution modeling, and extend your Ads' reach across various networks.
If you're having trouble with your Google Campaigns, our team of experts are here to help. Click this link to schedule a consultation.