Take Your Ad Campaign to The Next Level: What to Ask When Hiring an Agency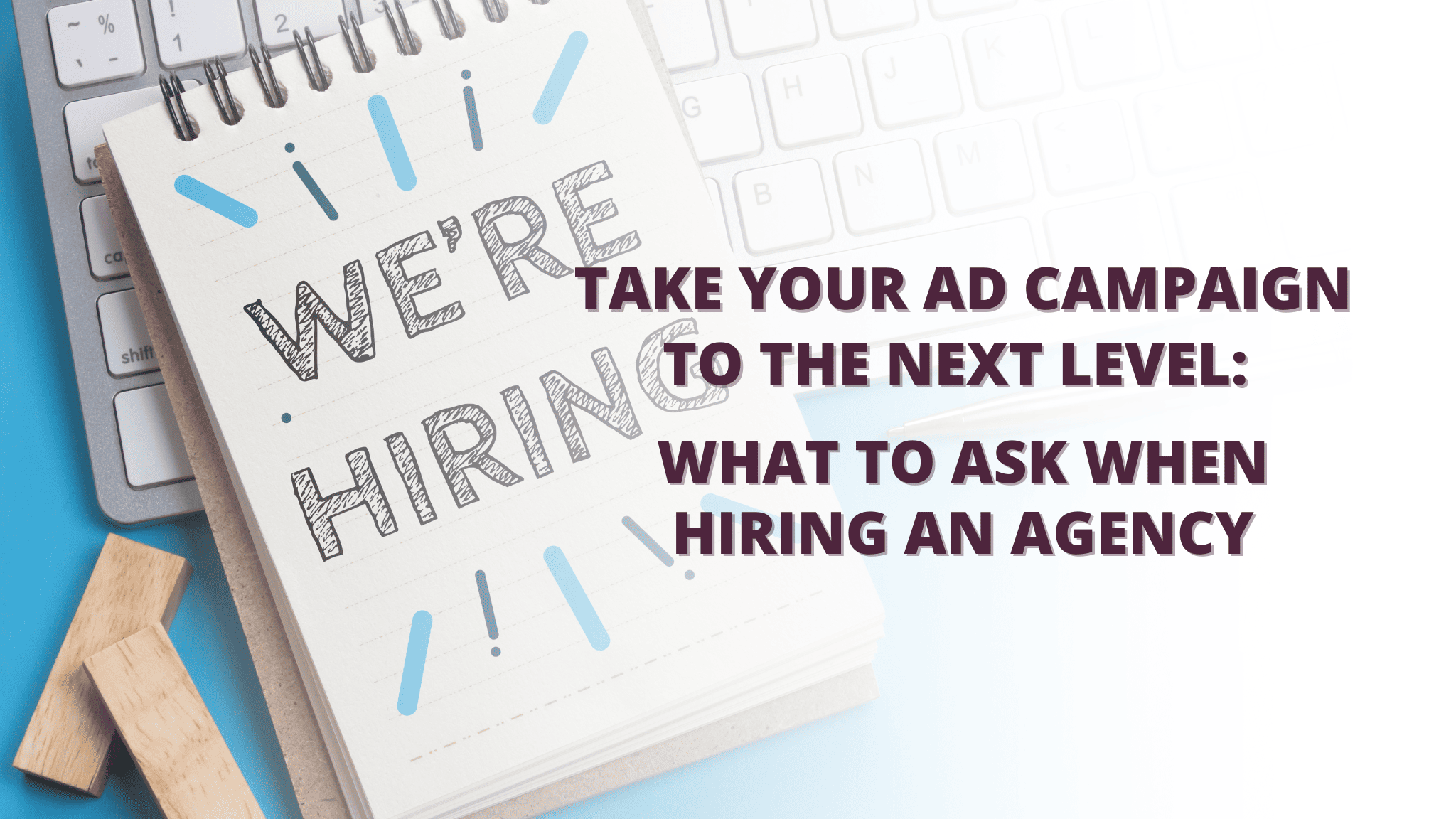 In today's world, businesses heavily rely on advertising to reach their target audience. But running successful ad campaigns is not an easy feat, and hiring a digital marketing agency to handle your ad spend can be an excellent solution. However, choosing an agency can be overwhelming, and it's crucial to ask the right questions to ensure you're investing your money wisely. In this blog, I'll be sharing the top questions you should ask before hiring an agency to manage your ad spend.
1: What Are Your Goals?
One of the first questions you need to ask an agency is about your ad campaign's goals. Now, this might seem obvious, but you'd be surprised how many businesses hire an agency without understanding their goals. Not having clear goals can result in poor communication, and your agency won't be able to deliver the results you seek.
Ask your agency about their approach to goal setting and how they measure the success of their campaigns. Your goals should align with your overall business objectives, and your agency should be able to provide you with a clear plan for achieving them.
2: Who Will Be Working on Your Account?
The next question you should ask is about the team that will be working on your account. You need to know who will be handling your ad spend, their experience and expertise, and the size of the team.
The larger the agency, the more people will be working on your account, but that doesn't necessarily mean better results. You need to ensure that the team has a good mix of experienced professionals and fresh talent who are up-to-date with the latest trends and technology.
3: What is Your Agency's Process for Optimizing Ads?
Creating an ad campaign is just the beginning. The real work starts when the campaign is live, and it's time for optimization. Your agency should have a clear and structured process for optimizing ads, and they should be able to explain it to you in detail.
Ask your agency about their process for A/B testing, how they track and analyze data, and what metrics they use to measure the campaign's success. Your agency should be transparent about their process and provide you with regular reports on their progress.
4: What is Your Plan for Scaling the Campaign?
Once your ad campaign is performing well, your next goal should be to scale it. However, scaling a campaign can be tricky, and you need to ask your agency about their plan for scaling the campaign.
Ask your agency about their approach to scaling, what tools and technology they use, and how they plan to maintain the campaign's performance while scaling it. Your agency should have a clear plan for scaling and provide you with regular reports on their progress.
Conclusion
And that's it! These are the essential questions you need to ask your agency before hiring them for your next campaign. Remember, investing in digital marketing is crucial for your business's growth, but it's equally important to choose the right agency for the job.
Want to work with us? Let's see if we are a good fit! Click this link to schedule a discovery call.