Recruiting Online - Is Google Ads Still Worth Using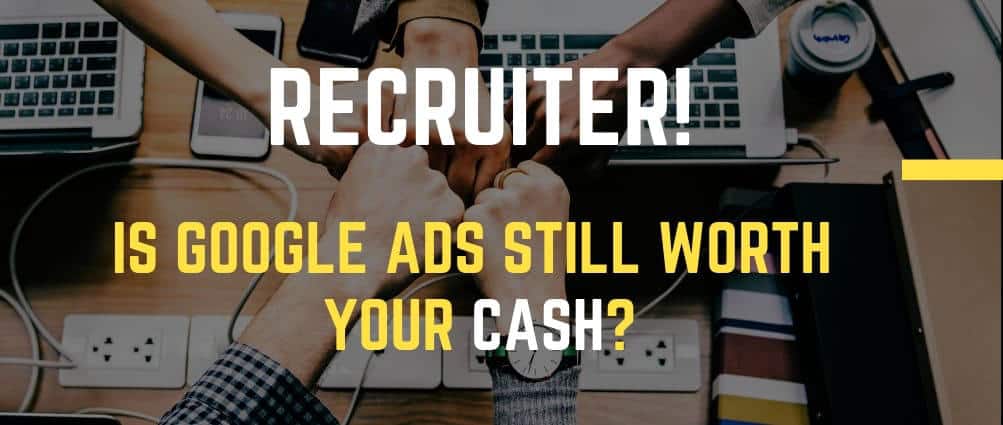 Amongst today's online marketing channels, paid search engine marketing (SEM) is unquestionably a significantly better use of marketing budget than it was four years ago (when the organic search was less competitive than it is nowadays). But if you are looking to recruit new employees, you should think twice about placing money into terms "manufacturing jobs" or "plumber employment." Look at the Google search results yourself, and you might see what I'm pointing to.
When seeking out people searching for "job"-related terms, you have check who are you competing with. Right now, job search websites like Indeed, JobsFlag, GlassDoor, and iHireManufacturing, are on 1st to 4th pages of Google search results. What's even worse Google has a strong incentive to allow them to rank so well. These websites aren't just showing one or two job openings; they have thousands of them. So, as Google wants to make the search as helpful as possible, such companies will be always at the top of results.
Furthermore, if your HR department is using Adwords, they're also actively pushing paid listings on such sites. So, if you put money into Google Adwords, you're involuntarily putting your cash in competition with itself.
What is the Right Way to do Pay-Per-Click Advertising for Recruiting?
With so much fierce competition for job-related keywords, there are lots of reasons to stay out of the PPC game completely. In many corporate situations, HR and marketing aren't well-aligned for doing notably effective marketing campaigns, and many digital tactics go unused. For instance, social content marketing can hold immense potential for many industrial companies searching for new employees—and that can require very little cash spent.
But, if you do think pay-per-click is a crucial part of your HR marketing strategy, we suggest focusing solely on localized Google Adwords opportunities rather than just broad keyword terms. This way, you're blocking out most of the competition with national listing sites and only showing up when Google analyzes that localized search results would be most effective.
Keep Your Recruiting PPC Local and As Specific As Possible
The difficult part about using pay-per-click in digital recruiting is that the keywords are generally short-tailed than long-tailed. Typically people search the title they're seeking, plus words like "career", "employer", "job". The amount of searchers with lots of qualifications around their search is slightly low, with the exception of adding geographic keywords.
This indicates you need to get the subject keywords as specific as possible. For example, it's worth focusing on precise areas of your work, such as "plumbing jobs," or "gas welding jobs," rather than broader classifications like "manufacturing jobs."
Know that PPC Won't Solve Your Recruiting
Like any single marketing channel, Google Ads won't answer your recruiting needs all by its own. To be frank, it might not even make any difference in the number of applicants you're looking for. What will make a difference is a comprehensive approach that joins cash efforts like Google Ads with recruiting and brand recognition.