Google Ads News – January 2020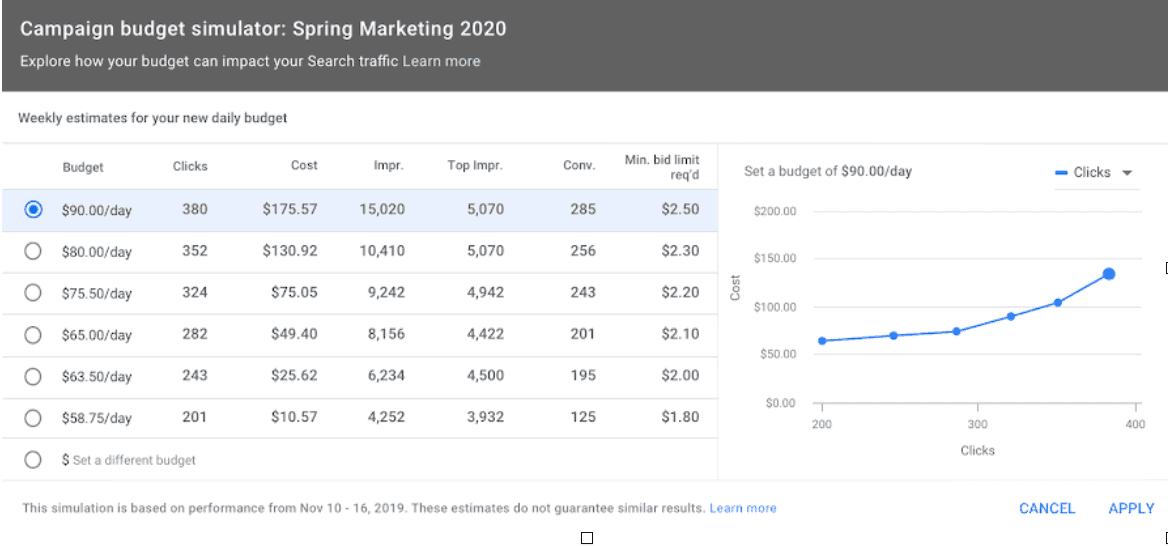 The effect of budget and changes in campaign objectives on Smart Bidding.
Advertisers can now gain insights into the performance of the campaign with the use of the bid simulator, which is based on the bid changes according to the keywords. This was previously available for campaigns implementing Target CPA Bidding and Manual Bidding until the 13th of January this year. This very date birthed the introduction of a bid simulator for campaigns that require the use of Target ROAS bid technique as well as the introduction of a new bid simulator. Target ROAS Bid Simulator reveals the connection that exists between targeted ROAS as well as the critical metrics that are determined when setting up. For instance, it is used to reveal the impact of increasing Target ROAS from 60% to 80% will have on the campaign. In other words, the number of clicks and impressions that would be generated by each campaign when compared with the selected Target ROAS till date. However, other items like ads, landing pages, competition ads and so on will be considered to be the same.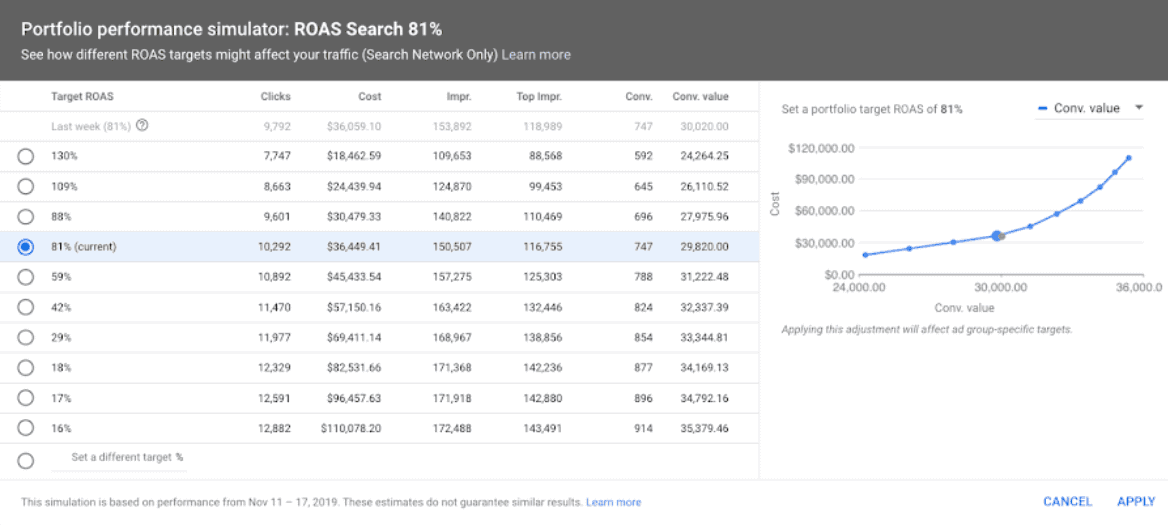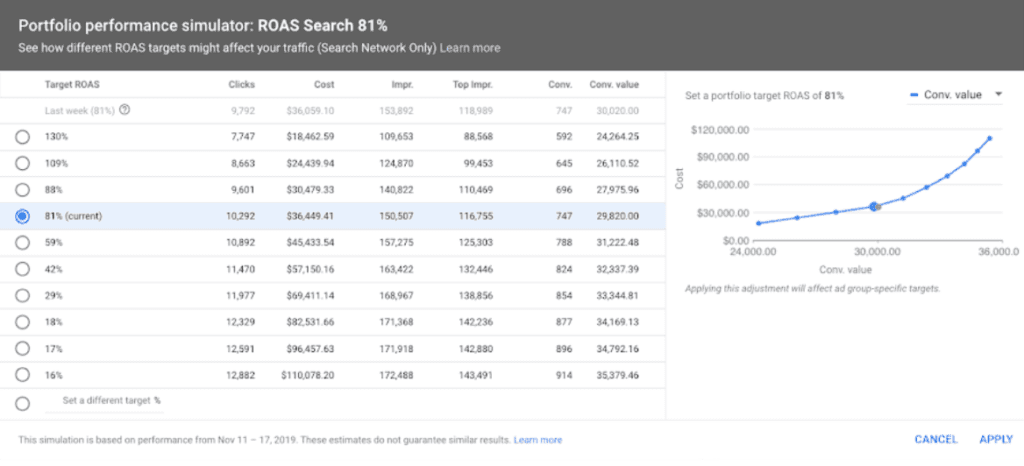 There must be frequent changes in the budgets for campaigns with the use of Maximize Conversions or Maximize Clicks. Just like Bid Simulator, the effect of budget changes on campaign performance will be revealed by the new bid simulator, in other words, the number of impressions and clicks that would be generated as a result of an increase or decrease in the budget. Either way, the perfect budget for your campaigns will be easily determined by the Budget Simulator.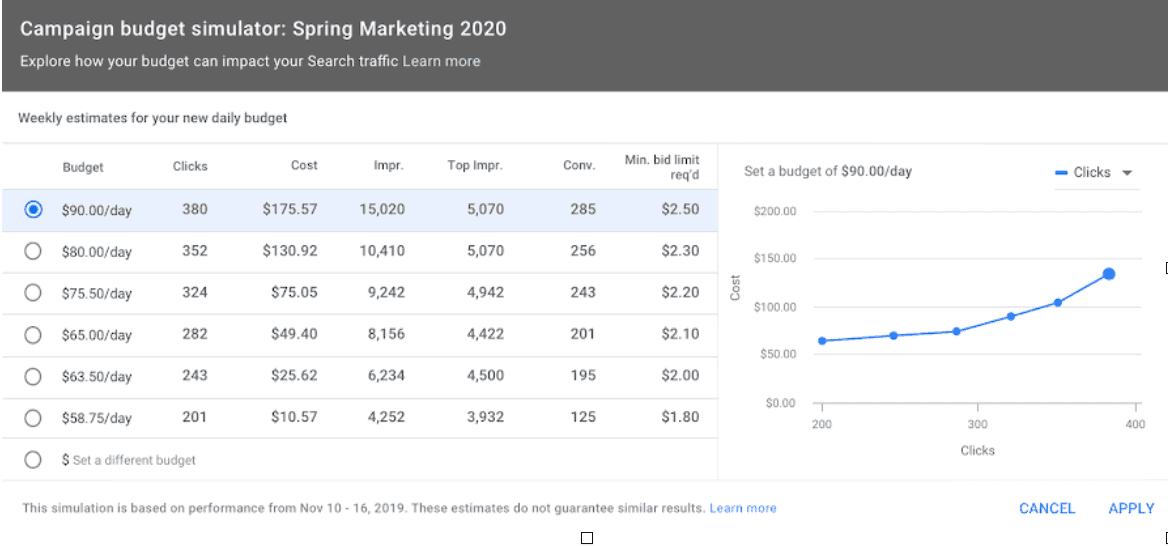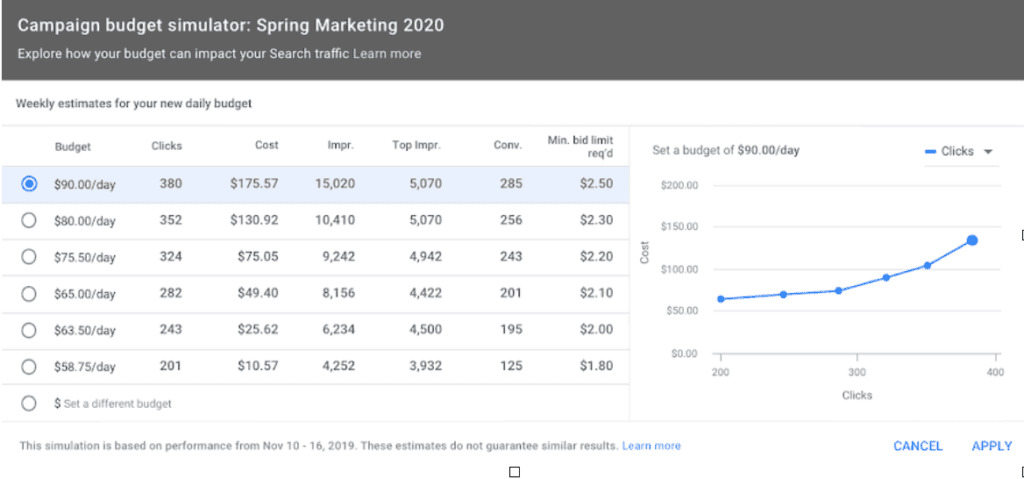 Source: https://support.google.com/google-ads/answer/9659555
Parallel Tracking is being mandated for video campaigns.
The importance of optimizing web pages and accessibility speed cannot be underestimated. A survey carried out by SOASTA indicates that there is about a 20% effect on conversion rates for every second used in downloading web pages on a mobile device. What is then the importance of Parallel Tracking here? Parallel Tracking gathers performance metrics in the background after directing users to a landing page. Google indicates that the advertisers implementing Parallel Tracking have a five-second reduction in page loading times on the average. This reveals the benefit of this feature. As from January, Parallel Tracking will become available which will be a required feature as from March 31st just like it is required for Search and Display campaigns. However, if you haven't, you are left with no other choice but to enjoy the benefits it offers.
Source: https://support.google.com/google-ads/answer/9698426
Automate Listing of Google Ads Conversions with Zapier.
Zapier is a web-based tool used for connecting and automating applications like Slack, Gmail, MailChimp with more than 1,500 available integrations. It offers simple integration in the absence of coding or development skills. Although this might initially seem like a Zapier ad, this news release will be much appreciated by every user that implements this tool as well as Google Ads. Conversions can be done both online and offline with the help of different CRM systems. Also, challenges are encountered when retrieving most specific data and results on certain campaigns, keywords and ad groups at the point of inserting conversion data into Google Ads system. As a matter of fact, these metrics are vital for quality campaign optimization. Offline Conversion Tracking enables you to input data generated from offline conversions into Google Ads system but this process can become complicated when converting from a CRM system. According to Google, this made them partner with Zapier to ensure easy integration that facilitates seamless entry of CRM data into Google Ads.
Source: https://support.google.com/google-ads/answer/9707540
Standard Delivery becomes a major requirement for Google Ads campaigns.
The Ad Delivery feature is used to specify the timeframe for your daily budget within a day. Last year, Standard Delivery was specified to be the only available selection (Accelerated Delivery deactivated) for Shopping, Search and Shared budget campaigns. The Standard Delivery feature enables you to have an even campaign budget the entire day. After the deactivation of Accelerated Delivery, Google constantly implements advanced features that enable advertisers to get the best results from their campaigns by making an announcement that beginning from April this year, the only Ad Delivery feature available for every new Display, Hotel campaigns and Video Apps will be Standard Delivery. In May 2020, all current Display, Hotel campaigns and Video Apps implementing Accelerated Delivery will be changed automatically to Standard Delivery.