Google Ads news – February 2020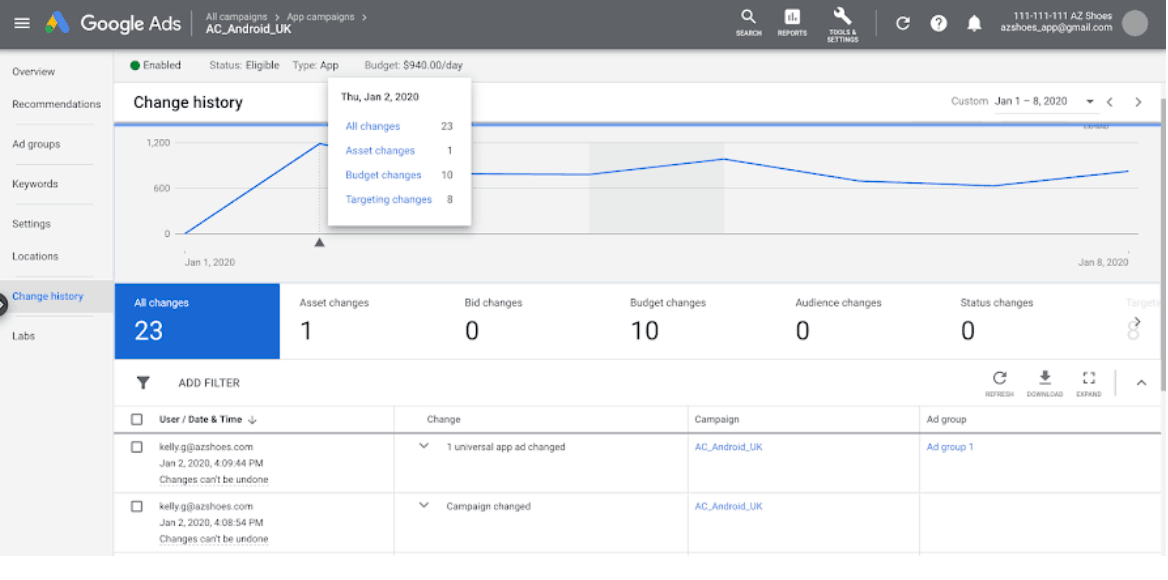 The improvements implemented at Google ads campaign and account level.
The general objective of daily optimization on every Google Ads campaign is to improve the performance of the campaign. Apart from implementing a few modifications, tracking the results that are generated is as important. It is pointless to implement a modification on the Google Ads campaign without tracking and generating adequate data and results that will determine the performance of a particular modification. Every modification implemented on Google Ads accounts and campaigns is usually visible in the "changes history' category and has always been a vital part that cannot be ignored. A newly added feature in Google is the notes that are visible in the charts. This can be implemented by launching campaigns after implementing the modifications and a change in the function can be identified by using novelty. For instance, if there is a reduction in click rates and the advertiser is not sure of the reason behind it, and every time the graph in "change history" is evaluated, the visible outcomes from the work function could be previous modifications that have been implemented (such as a modification in bid strategy).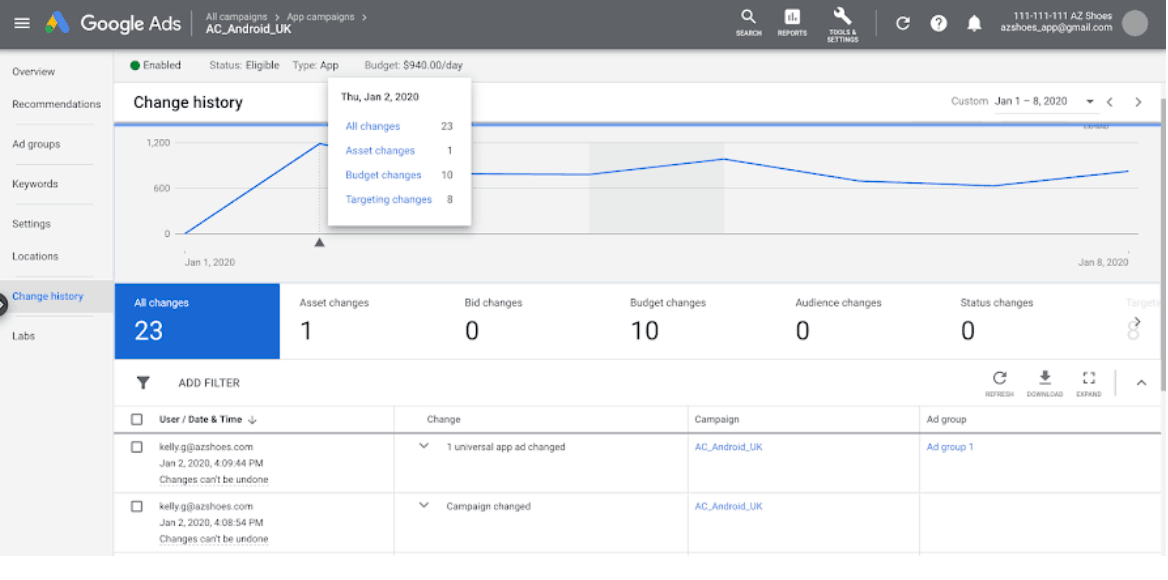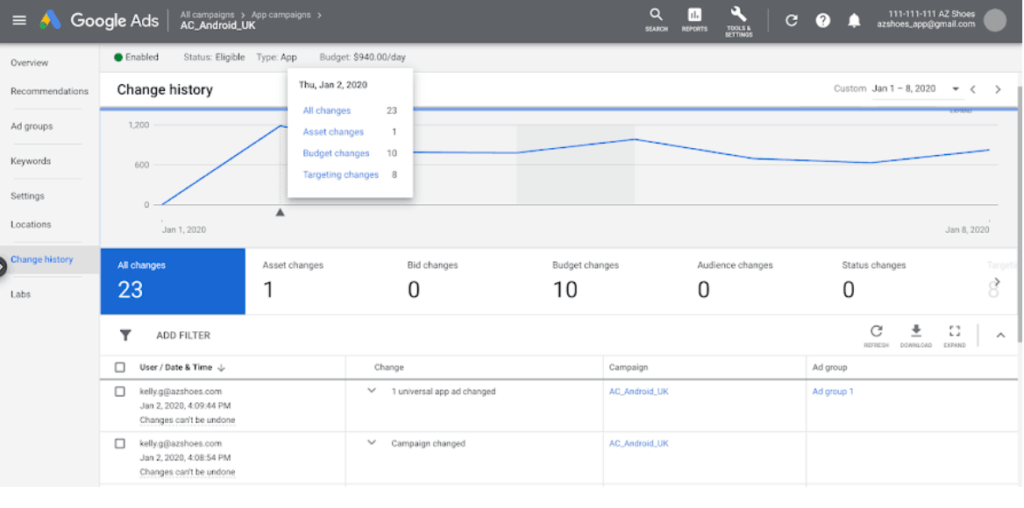 Source: https://support.google.com/google-ads/answer/9733082
Share remarketing lists through your MCC accounts easily
Remarketing is an excellent feature that everyone is already aware of. We are confident that you already know its meaning and functions. Remarketing lists (audiences) are very vital in an effective remarketing campaign. Remarketing lists offer seamless integration across several Google Ads (subs) accounts through MCC accounts but this operation usually comes with challenges in the past. Presently, remarketing lists can be easily shared through Google Ads since the introduction of a continuous audience sharing option.
Google Ads remarketing lists
In the months ahead, the feature of sharing the remarketing lists that have been developed in every Google Ads account will also be available in MCC accounts.