Black Friday and Cyber Monday: 13 Marketing Tips for Fortune 500 Companies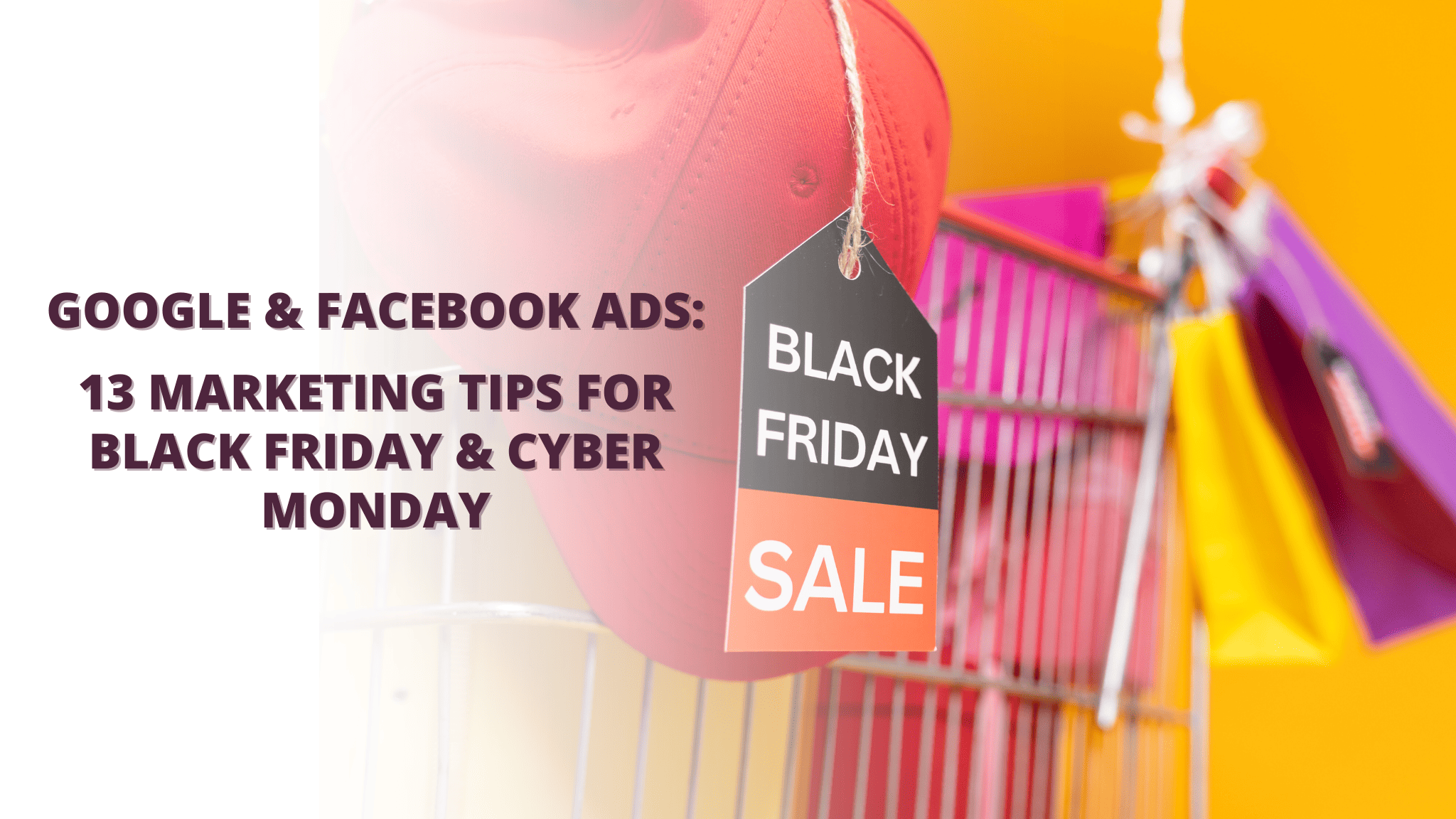 Black Friday and Cyber Monday are two of the biggest shopping days of the year. Are you prepared to capitalize on this opportunity? With a well-planned marketing strategy, you can attract new customers, boost sales, and increase brand awareness.
If you haven't charted out your campaign strategy yet, we're here to guide you through it with these 13 tips you can implement today.
1. Plan ahead.
The first step is to create a plan for your Black Friday and Cyber Monday sales. What deals are you going to offer? How will you promote your sales? How will you handle the increased traffic and orders?
2. Write your Black Friday ads in advance.
Ensure your ads are engaging and directly relevant to the sale. Optimize ad space to effectively communicate your promotions. Remember to include mandatory elements like setting up Promotion Extensions and incorporating Black Friday references. Additionally, consider implementing countdowns for offer deadlines and customize site links to popular products.
Set up promotion extensions.
Add Black Friday references to your ads.
Add Countdowns for when your offer ends.
Change your site links to specific products that will be in high demand.
Add Inventory References with ad customizer.
3. Incorporate performance max campaigns into your Black Friday strategy.
Leverage Performance Max campaigns to their full potential by updating assets to align with Black Friday material. This ensures your marketing efforts are perfectly attuned to this high-impact shopping period.
Are you having a hard time utilizing Performance Max? We can help. Click this link to book a call with one of our Google Ads strategist.
4. Promote your sales early.
Don't wait until Black Friday to start promoting your sales. Generate excitement and anticipation by initiating your sales promotion well before the main event. Send out email newsletters, ramp up your social media presence, and run ads to build momentum leading up to Black Friday and Cyber Monday.
5. Prepare your website.
Make sure your website is ready for the increased traffic and orders. This means testing your website's performance and scalability, and making sure you have enough inventory to meet demand.
If you can, dedicate a landing page for each product included in your Black Friday and Cyber Monday promotions. It will be easier to track both the sales and to retarget customers post Black Friday.
6. Offer exclusive deals.
One of the best ways to attract shoppers during Black Friday and Cyber Monday is to offer exclusive deals that they can't find anywhere else. This could be a deeper discount on popular products, free shipping, or a gift with purchase.
Tailor these exclusive offers based on potential customers who've shown interest but haven't completed a purchase. Utilize discounts to incentivize newsletter sign-ups.
7. Make it easy for shoppers to check out.
During this hectic shopping period, ensure a seamless checkout experience. Streamline the checkout process, and use a distinctive, attention-grabbing color for your checkout buttons to guide customers efficiently.
8. Offer excellent customer service.
Black Friday and Cyber Monday can be a stressful time for shoppers, so it's important to offer excellent customer service. This means being responsive to inquiries and resolving any issues quickly and efficiently.
9. Master the art of storytelling.
Craft narratives around your products or brand to create an emotional connection with your audience. People remember stories, not just products.
10. Implement geo-fencing techniques.
Leverage location-based targeting in your advertising strategy to reach potential customers in specific geographical areas, maximizing relevance and impact.
11. Elevate unboxing experiences.
Design packaging that goes beyond functionality to deliver a delightful unboxing experience. Leave a lasting impression to foster customer loyalty and encourage referrals.
12. Personalize your marketing messages.
Use data and insights to tailor your marketing messages to each individual customer. This will make your messages more relevant and engaging and increase the chances of a conversion.
13. Promote follow-up products.
Plan and execute promotions for follow-up products, such as accessories for previously purchased items, refills, and related offerings to capitalize on the momentum generated during Black Friday and Cyber Monday.
Additional tips:
Partner with influencers.
Run social media contests and giveaways.
Offer free shipping and returns.
Extend your return policy.
Host events and pop-up shops.
With these effective tips in your arsenal, you're well on your way to making the most of Black Friday and Cyber Monday. Happy selling!